To enable Managed Accounts for your store: Navigate to the "Fulfillment Accounts" section in Priceyak.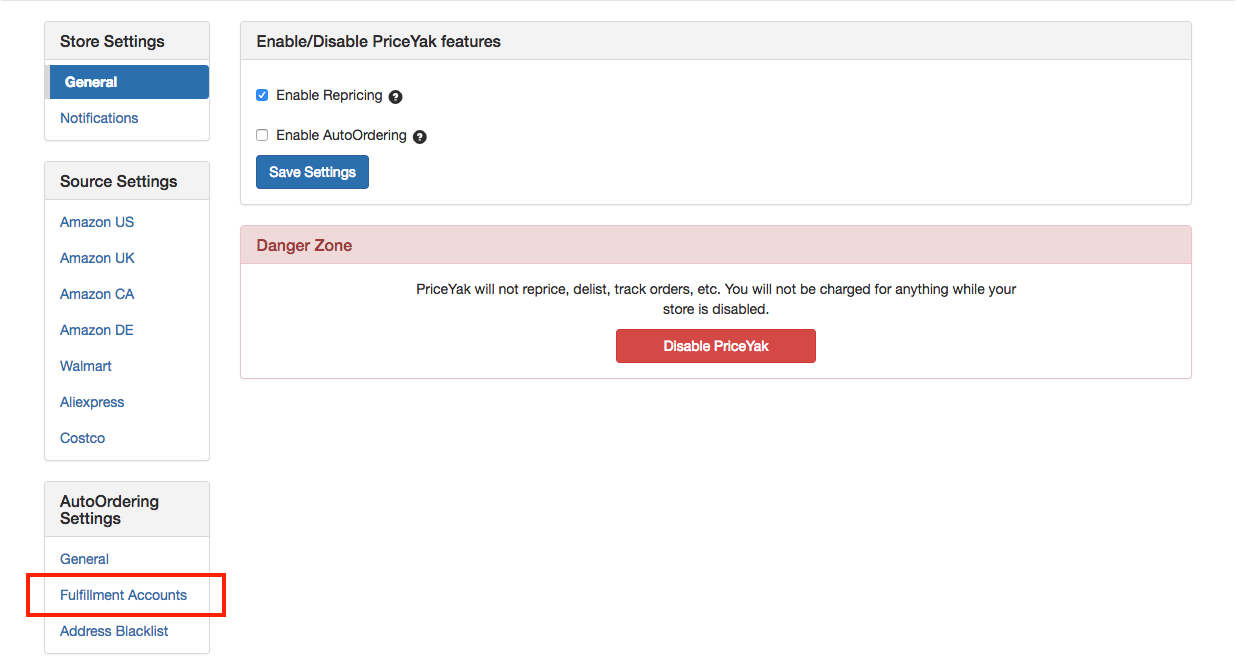 Click the blue "Add Fulfillment Account", and within the Source dropdown, select "Managed Amazon US/DE/UK":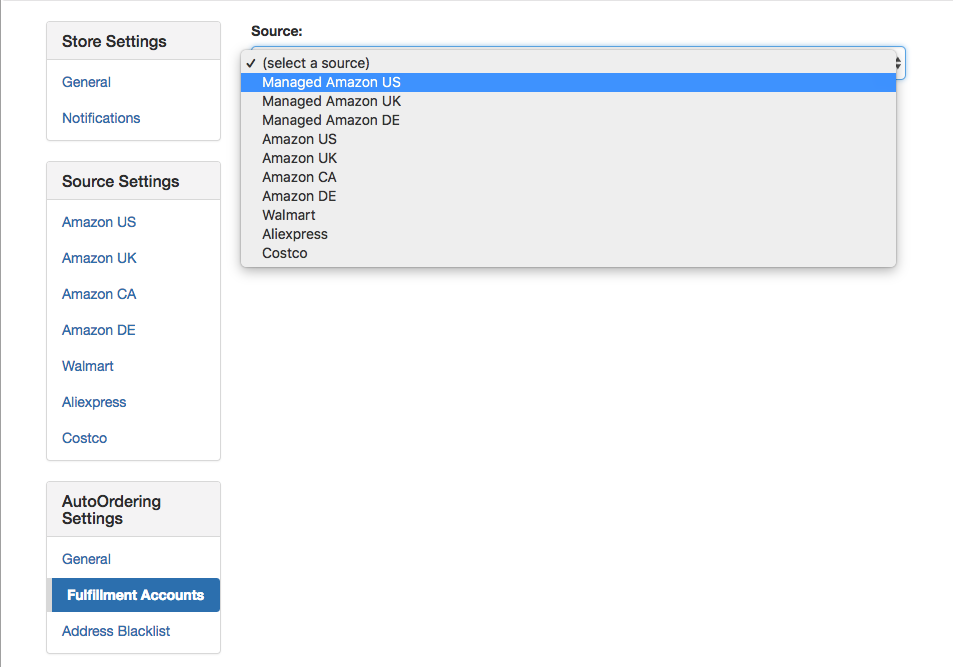 You'll then be asked to include a PayPal address from which you will fund the Managed Account.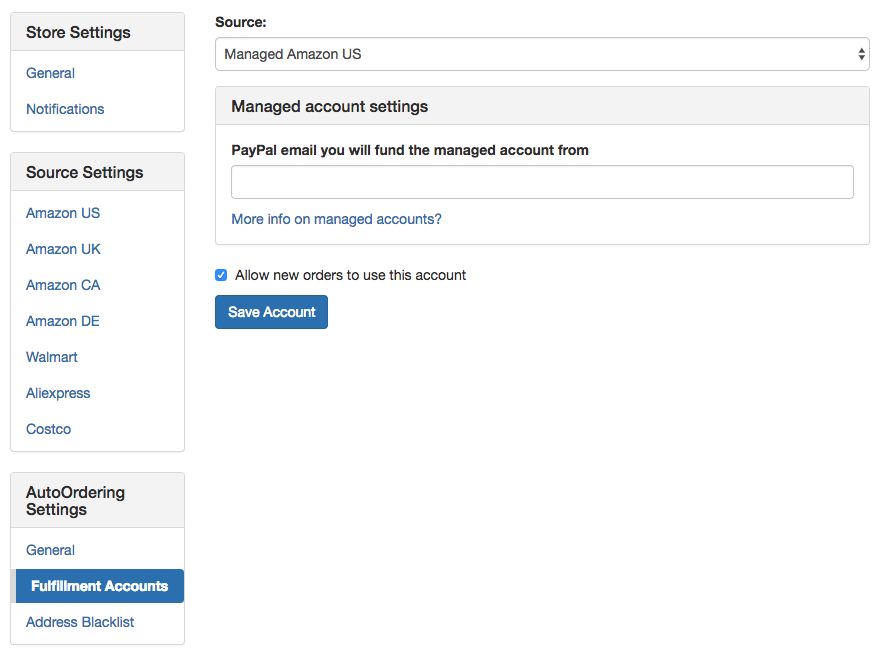 That's it! Once you complete these steps, you'll be asked to fund your Managed Account. To do so, you need to enable PayPal Payouts, then follow the instructions at Funding a Managed Account.

To optimize ordering, we highly recommend enabling Non-prime ordering.