Update: You can now download your Easync listings and upload them to PriceYak directly, no need to edit the CSV. Only takes a couple minutes to move your store to PriceYak!

PriceYak was the original dropship automation software, founded by MIT graduates and built by some of the best engineers in the tech industry who've worked at Dropbox, Stripe, Optimizely. PriceYak is the automation secret of some of the largest, most experienced dropshippers around the world, and also has the most generous free plan on the market for beginners: 100 free repriced listings and 50 automatic orders on every store, every month. No strings attached.

easync launched as an exact replica version of PriceYak, but built with low-quality outsourced engineering. At one point, somebody at easync attempted to impersonate a PriceYak employee to try to steal the private information of our users. Thankfully we caught it quickly and they did not succeed. On the surface, easync's features look similar to PriceYak's, but numerous sellers have come to PriceYak after experiencing quality issues that affected the reputation of their businesses.

Exporting your listings from easync into a CSV file to upload to PriceYak is easy.
1. Click on your store from the home page. Then click on "active listings".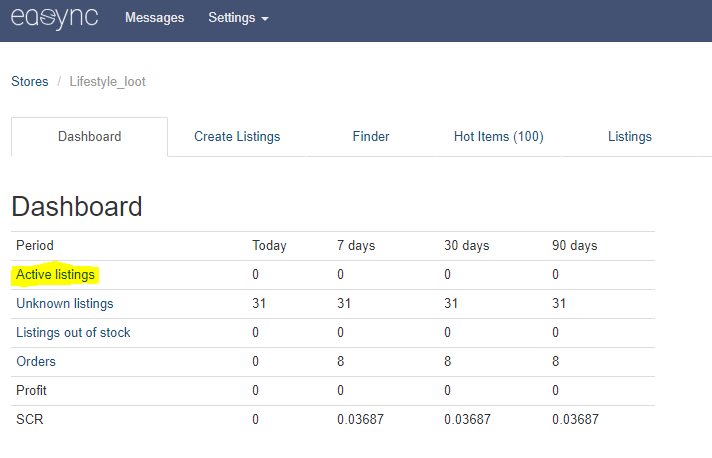 2. Check the box to select all listings, then click the blue export button at the top.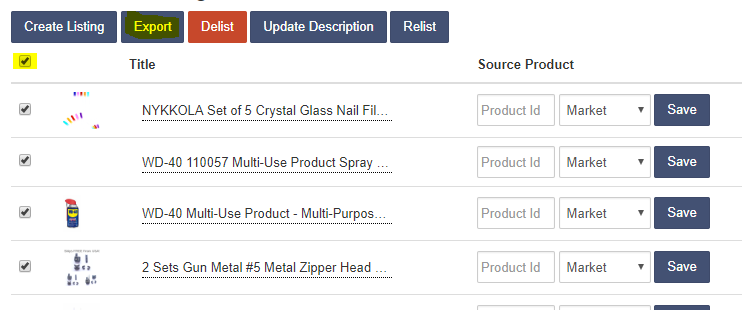 3. Your spreadsheet will be emailed to you. It will look something like the image below.

4. Login to your PriceYak account and link your store so PriceYak can see what listings are already in your store.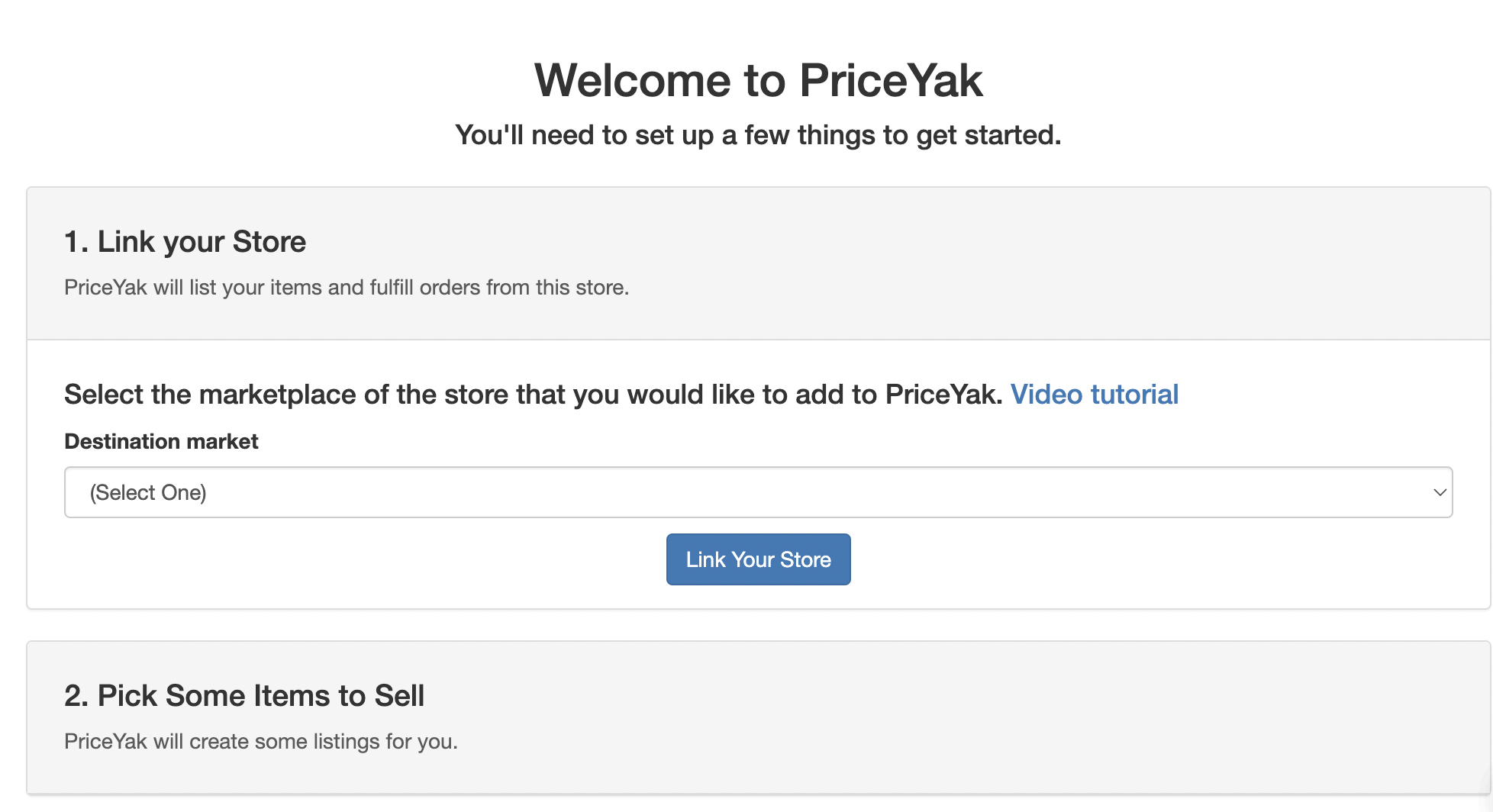 5. You can complete setup, or navigate to the top left settings to "View Store"
6. Under "Current Listings," select "Bulk Listing Editor"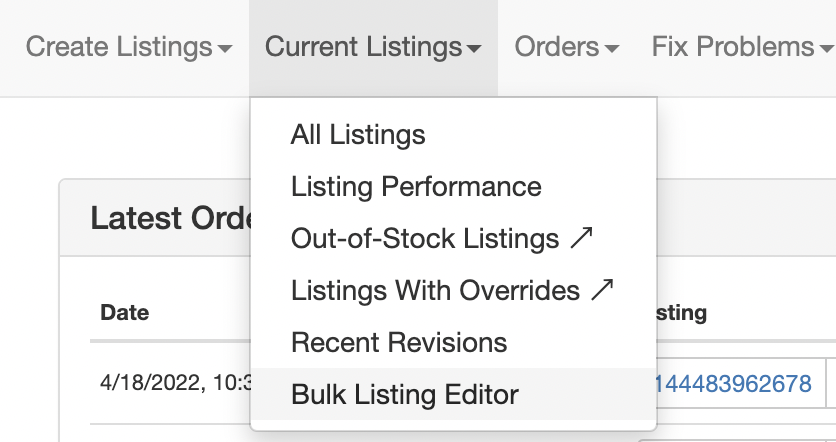 7. Scroll down and click "Upload/Bulk Tag" to upload your easync listings CSV. Recommend waiting 30 minutes after setting up your store so PriceYak has time to import all of your eBay listings to be tagged.

8. Make sure you turn easync off so your inventory isn't being monitored by two different softwares at the same time!