eBay is slowly switching to a product-based search experience, where listings are grouped into "products". With product-based results, your listing may be grouped and therefore inaccessible immediately from the search result page (SRP). A good exmaple is the query "USB drive", which shows multiple product results, with different offers for each (kind of like Amazon 😉):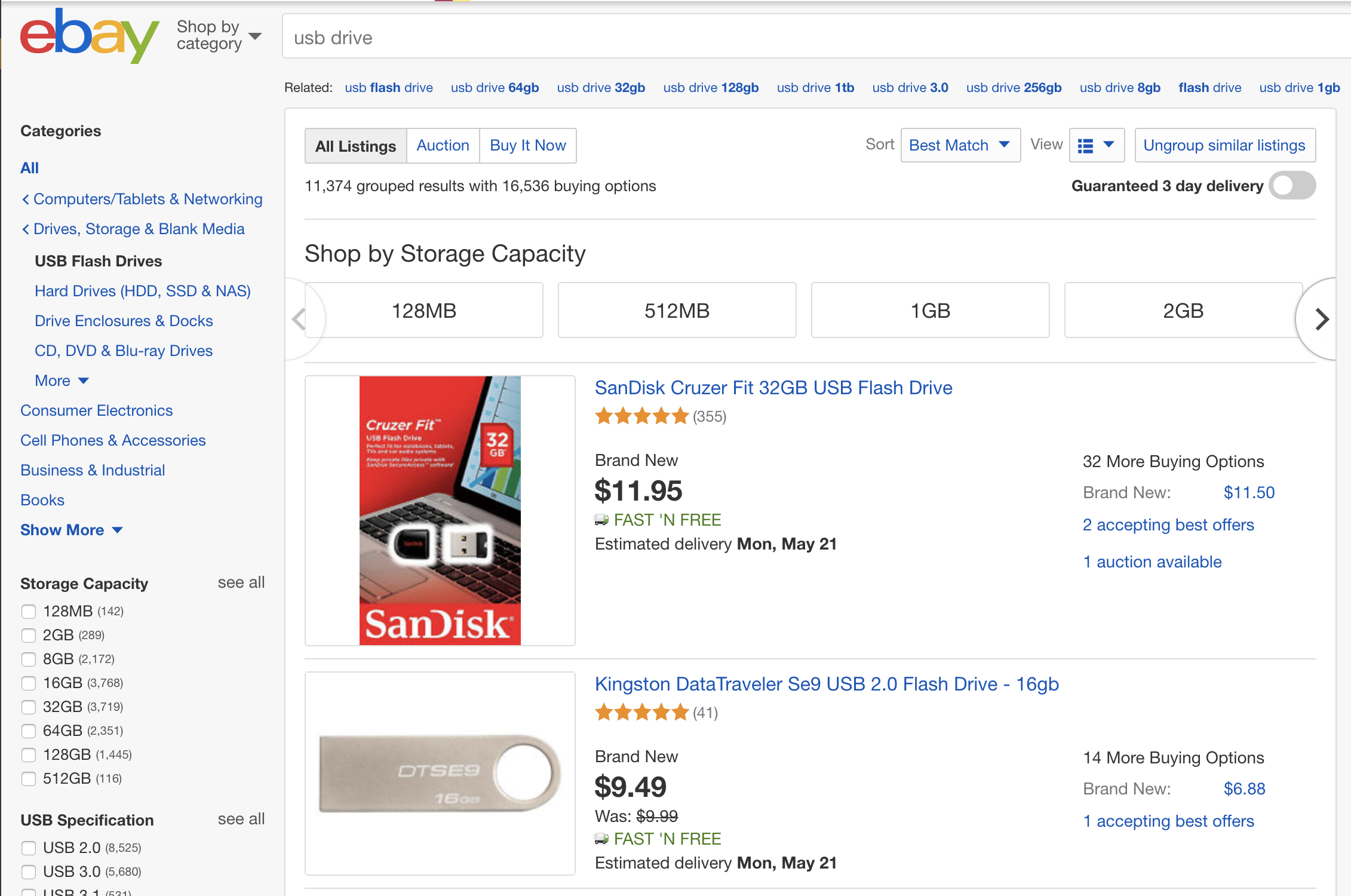 You can read eBay's documentation on this SRP change here, and you can enable product-based results on any search results page by appending
&_prodsch=1
to any search result URL.
To prepare for this change, PriceYak will start telling you a little bit about your SEO rank for listings that have been AutoOrdered recently. You'll start seeing two new fields on your listing page:

The product rank will tell you your approximate position on a product listing for a search query that is highly relevant to your product. If OP is green, you are the "Our Pick" offer for the product and you headline the product tile. If "CP" is green, you are the "cheapest price" for the product, and you have the 2nd best position on the tile. Your listing can also be both "Our Pick" and "Cheapest "Price". Unfortunately, your listing may not always appear on the product-based SRP. Here's a graphical representation:

The listing rank number will tell you your position on the classic eBay SRP, where listings are shown separately. Lower is better.
SEO monitoring is currently available on every item that has been Auto-Ordered, and the rankings are updated regularly.