What is the max_price_exceeded error?
In order to guard against costly errors, PriceYak's default settings will not fulfill orders if the source price is over 10% greater than the resale price. For example, if an eBay user paid you $50, we could only spend up to $55 on Amazon.
If the price discrepancy exceeds this percentage, we will refuse to ship, and you will received a max_price_exceeded error.

How do I customize the minimum profit per order?
While PriceYak's Automatic Ordering feature is designed for you to always meet your target profit margins, there may be instances where a price changes on Amazon or Walmart before it updates on PriceYak.
If the source price goes down and a sale is made, you would simply earn some extra profit.
However, if the source price goes up, it may put you in the position of selling at a loss.
Wanting to maximize customer experience, some sellers prefer occasionally taking a small loss instead of canceling an order–but you may not.
By using the Minimum Profit feature, you can now tweak the absolute minimum profit you are willing to accept for an order. We will not ship an order unless the profit is calculated to be greater than that amount.
This feature can be found under your AutoOrdering Settings on the General page: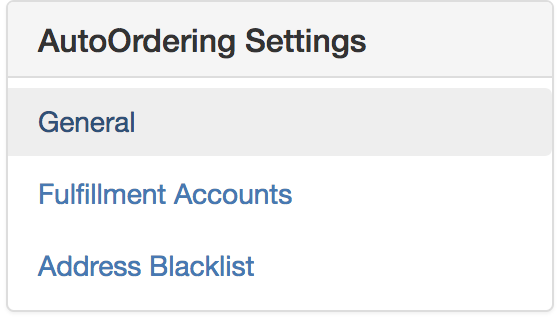 Adjust the dollar amount in the Minimum profit field to your desired dollar amount:

Set this at a negative dollar amount to allow small loss orders to ship, or a positive number to ensure all orders meet a minimum profit margin. You can also leave this box blank and the legacy 10%-over-price-paid calculation will apply.
With this tool, profit is calculated using the following formula: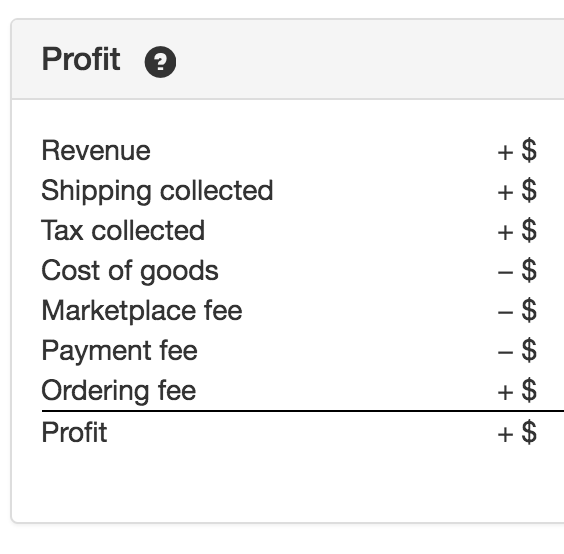 Note: These profit calculations are still in beta, and may be incorrect when factoring gift card discounts, bundling, and refunds.
If you set a Minimum Profit, Maximum Acceptable Price will be calculated as the Cost of Goods that would result in the profit equaling your Minimum Profit.