Hipshipper
 is an alternative to eBay's GSP program that increases your sales and profits. Hipshipper opens up your eBay store to more international customers by charging less than GSP; and allows you to add profit per international order (by charging an handling fee) . Hipshipper integrates directly with PriceYak to make international orders a breeze.
To enable Hipshipper for your store, you must first sign up here. You must create a Hipshipper account before enabling it in PriceYak. Hipshipper is only compatible with eBay US stores. First 50 customers to sign up and let Hipshipper know they are from PriceYak will get $100 Hipshipper credit.
Once you've created a Hipshipper account, navigate to your store settings page and head to "General". Under "Show Advanced Settings", check "Enable Hipshipper for international orders". Priceyak will now automatically detect international orders and forward them to Hipshipper for you!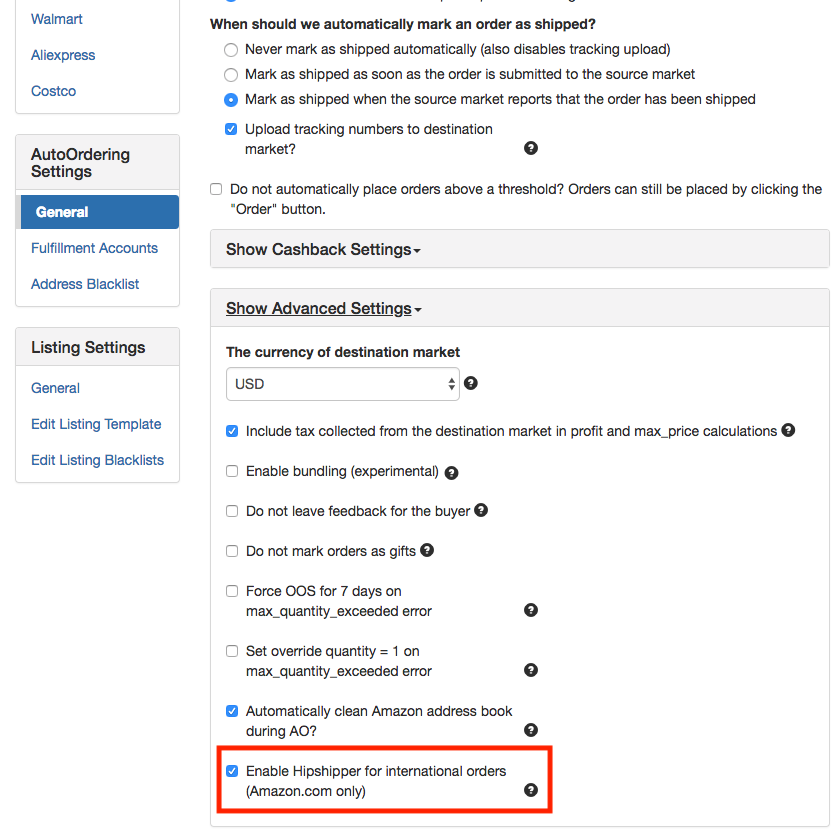 If an order was fulfilled using Hipshipper, you'll see this on the eBay US Destination Details table on the order:

To learn more about Hipshipper, visit www.hipshipper.com or view the video introduction.