And finally, the part you've been waiting for! It's time to focus on listing even more items!

Create New Listings With Us:
Creating listings can be a breeze with our listing tool. It's located under the "Create Listings" tab at the top of your store settings page: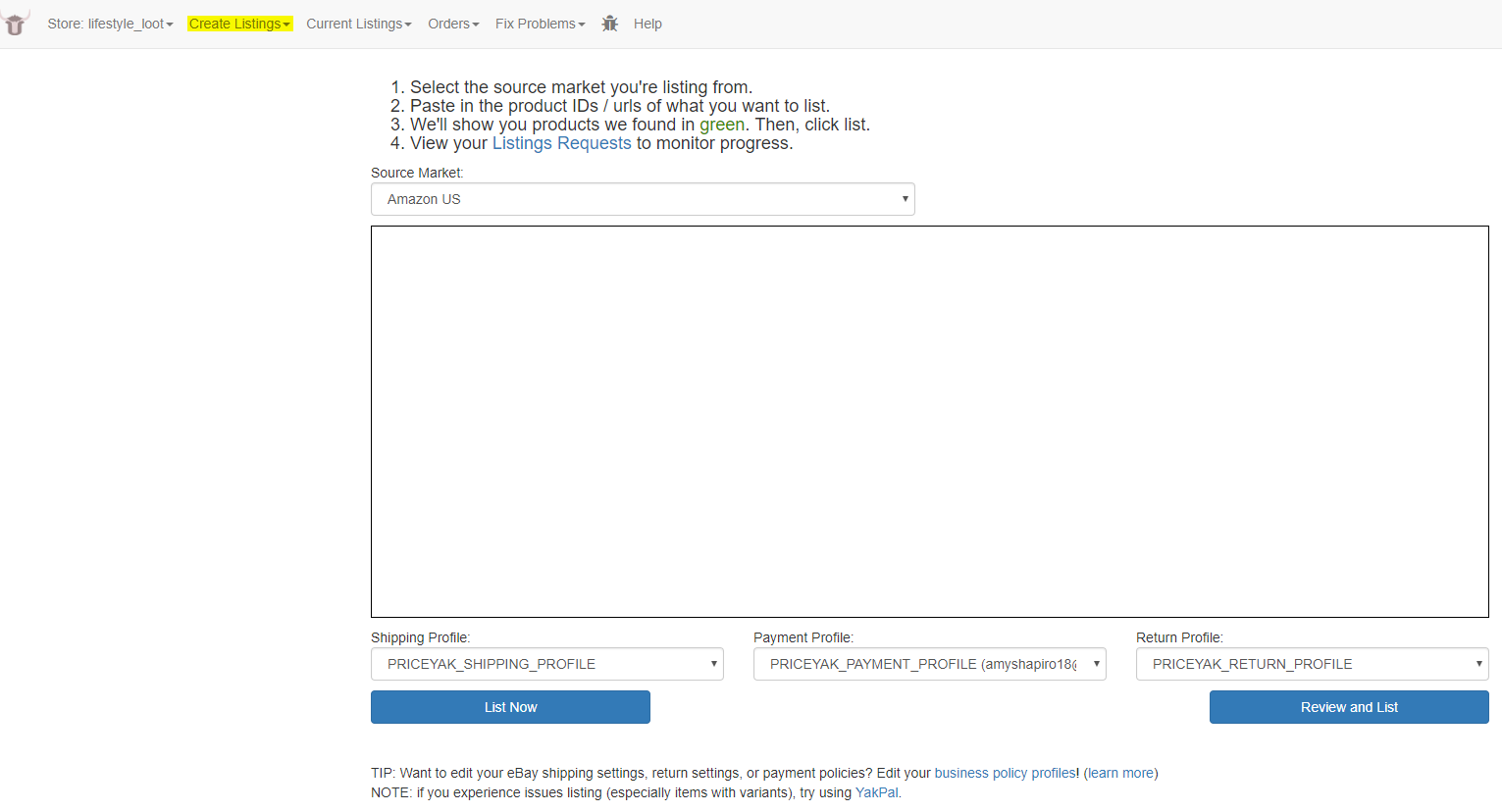 Here, simply paste product IDs into the large box. You can use either URLs and ASINs as they both work the same.
**Each item needs to be separated on individual lines.
Once you've added all your IDs, you can choose to either list the items immediately to eBay by clicking the blue "List Now" button or you can choose to review the listings before they go live to eBay by clicking on the blue "Review and List" button.
Video Tutorial on How To Create New Listings: