It's important to keep your managed account funded in order to prevent AutoOrdering™ issues. If the account has no funds, the order will not be placed and the item may not arrive to your customer on time.
To begin, simply log into your store and scroll down to "Fulfillment Accounts" under "AutoOrder™ Settings" in order to check your current Managed Account Balance. To add funds click on the +$ under the Account Balance column.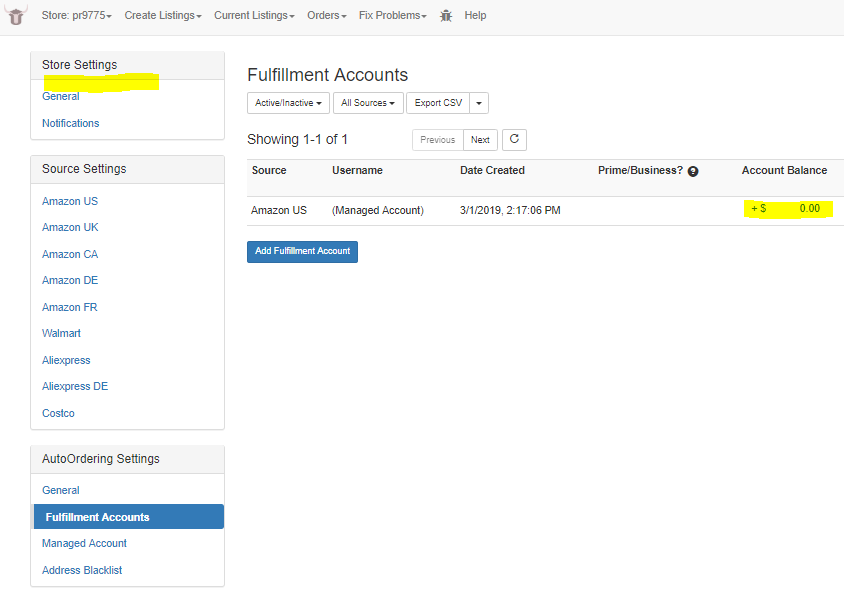 Add funds using one of the following methods.
1. Fund with Paypal Payouts ($1 fee) Click Here for instructions.
2. Fund by sending a payment to managedaccounts@priceyak.com from inside your corresponding Paypal email address. (3% fee)
PriceYak Tips and Tricks:
Need to know what markets PriceYak currently supports? Use the link below for a handy guide and let us know if you don't see something you need!