If you've chosen to not use a Managed Account through PriceYak, but you do plan on using AutoOrdering™ (Highly Recommended), you'll need to forward your Amazon emails to PriceYak. While this is optional, it is highly recommended as it allows us to do faster tracking number uploads and enter login verification codes that may be emailed to you.
The benefits of forwarding your emails:
It makes PriceYak's package tracking upload quicker! If you forward your emails, PriceYak can update tracking as soon as it is available.
It's needed for tracking packages from Costco.
PriceYak can email you when unrecognized orders are placed on your account (often an indicator that your account has been hacked).
Set up auto-forwarding of emails to tracking@quail.zinc.io in your email client.
Gmail
The first step is to add tracking@quail.zinc.io as a destination for forwarded emails:
From your Gmail inbox, Click the gear icon in the top right corner and click Settings. (Must be using gmail. If you are not, simply change your Amazon email address to a gmail address)
Click Forwarding and POP/IMAP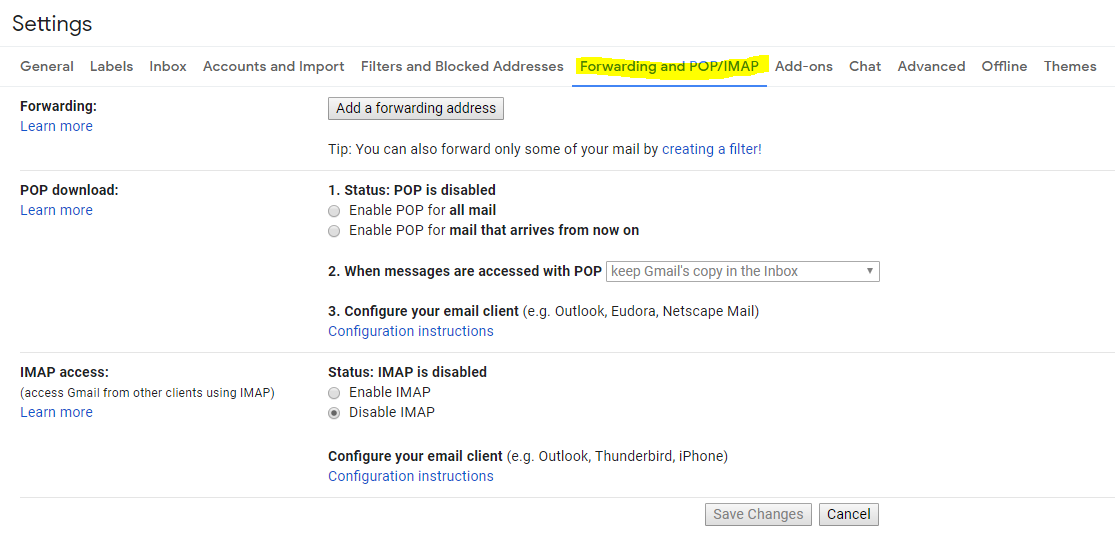 3. Under Forwarding click Add forwarding address and input tracking@quail.zinc.io in the box
4. Click Next
5. In the pop up, click Proceed
The forwarding address has now been added, next we need to create the filter of what to forward:
Still under settings, click Filters and Blocked Addresses

2. Click Create New Filter
3. In the From field input: amazon OR costco
4. Click Create Filter with this search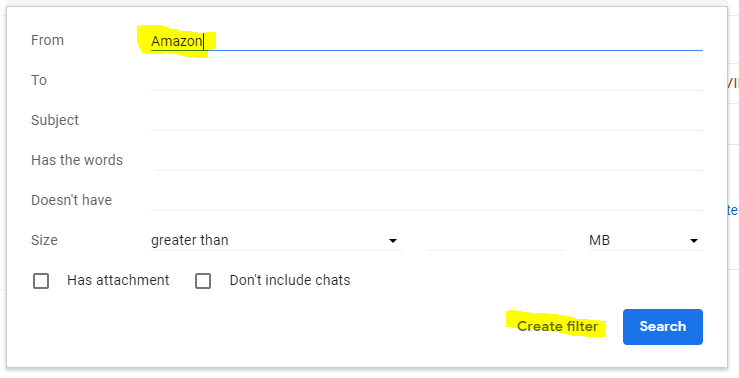 5. Check the box for Forward it to and select tracking@quail.zinc.io from the drop down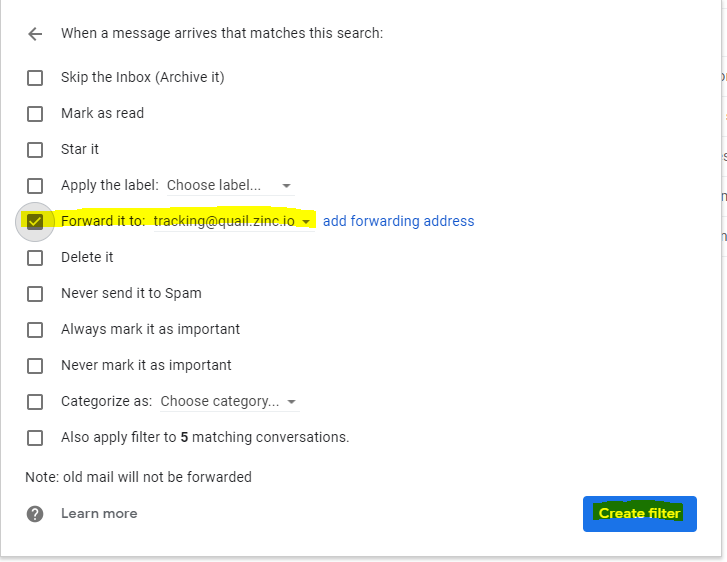 6. Click Create Filter
Congratulations, your email forwarding set up is now complete!
PriceYak Tips and Tricks:
Tired of having to copy and paste ASIN's? PriceYak has a tool to quickly obtain, save and transfer product ID information to your store listings. Use the link below to see how YakPal can help!