Looking for another way to place orders from Amazon without using your own Amazon fulfillment accounts? Sign up for PriceYak

here!
How much do Managed Accounts cost?
Using Managed Accounts is totally free, you just pay the normal $0.40/order AutoOrdering fee.
How are returns or cancellations handled?
To return an order, simply click "Start Return" to generate a return shipping label and send it to your customer via our Automatic Returns. You will receive a full refund back to your Managed Account within a few days of the item being received back at the retailer. If a return is unsuccessful, please check the screenshots on your order page to address the error. If a return window is closed, we will be unable to issue a label or refund. This is an Amazon policy and we cannot take action.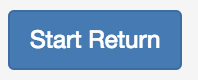 To cancel an order, simply click "Cancel Order on [Market]" button. You will receive a full refund back to your Managed Account within a few days if the cancellation succeeds, or as soon as we receive a refund on our Amazon account in the case of a return. If a cancellation request is unsuccessful, the item is already prepping for dispatch and you will need to initiate a return upon delivery.
How can I receive a refund if an item is never shipped, delivery refused, or lost in shipment ("return to sender")?
If you have any issues with a specific order, open a Case.
How much should I fund my Managed Account?
This depends on your order volume. Your Managed Account balance fully funds Amazon fulfillment, and we recommend adding extra in case you get a burst of orders. If you're selling $200/day in Amazon merchandise and you plan on funding your account every 5 days, you might fund it with $1,100: $1,000 for your normal order volume + $100 for overflow. See how to fund your Managed Account. Your Managed Account balance is fully refundable via PayPal within 3 business days.
Can I pay for my managed account orders with credit card or gift cards?
No. Currently we only place managed account orders with our own payment methods. You can only fund a managed account balance using PayPal, bank transfer (wire or ACH), or direct withdrawal--as discussed in how to fund your Managed Account.
We no longer support funding with bitcoin.
Will I still receive emails from Amazon about my orders?
No. Because Managed Account orders are placed on our accounts rather than yours, you will not receive emails from Amazon with updates on these orders. All order status information is available to view within your PriceYak dashboard, and you can configure email alerting in the Notifications section of your PriceYak dashboard.