Payouts is a good way to send money via PayPal without a recipient-side fee and a very small sender-side fee. PayPal Payouts is nearly identical to "Mass Pay", which PayPal is phasing out.
To enable Payouts, you must have a Paypal Premier or Business account.
Enabling Payouts
To begin, head to developer.paypal.com/developer/accountStatus/ (you need to be logged in). Find the "Payouts" row and click Enable.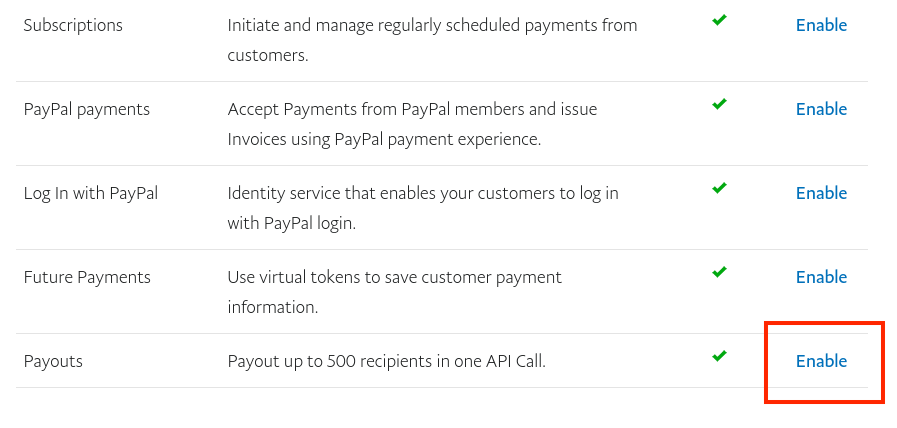 A form will appear asking you to fill in some information about our Payout usage. Fill out the form and click "submit".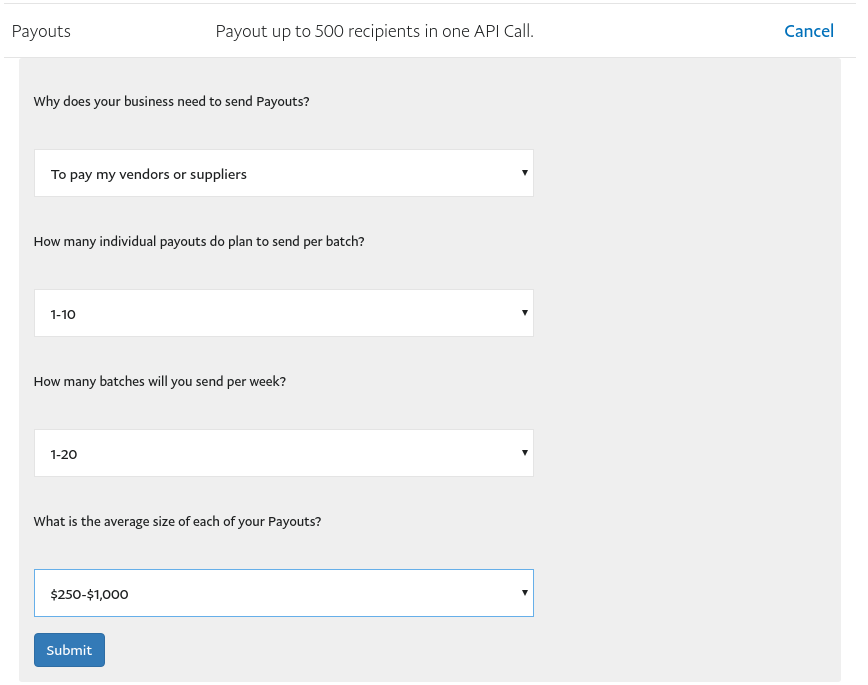 PayPal will then take some time to process your request. You'll see this in the meantime:

Within a couple of days you should receive this notice in your inbox. Congrats! You can now use Payouts.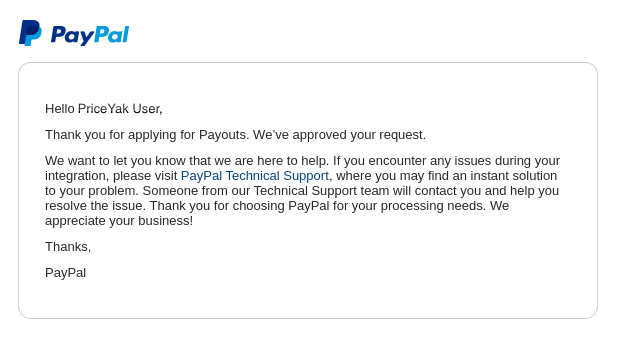 If you have issues enabling PayPal Payouts, you may need to contact PayPal customer support. It may help to inform them that you would like to use it for routine payments to your vendors. If you still have issues enabling it, email zma-support@zinc.io.